Latest News: May 2020
Tenterhook is going to get a lot of love in 2020, including an overhaul in ReactJS. A new adventure is also in the planning stages and will launch in 2021.
Stay tuned for updates over the next few months!
Build adventures right in your browser.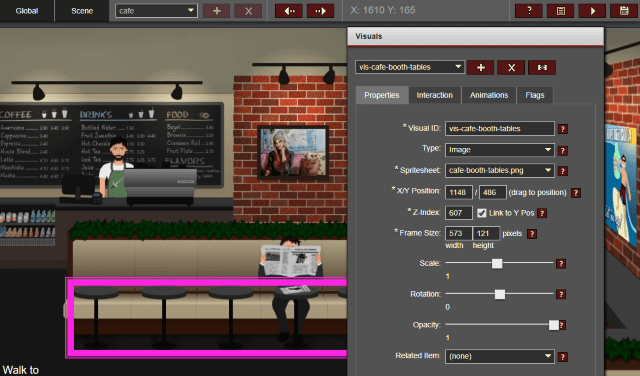 No need to install any plug-ins or software! Tenterhook Studio is a web-based platform for building point-and-click adventures with all the features you'd expect:
Interactive visuals and items
Characters and animations
Pathfinding and trigger zones
Scripts with actions and tests
Branching conversations
Sounds and storyboards
Customizable verbs/commands
Built-in load/save game support
... and much more!
Bring your characters to life.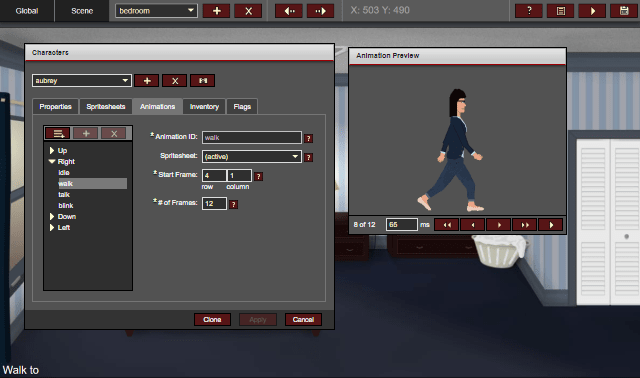 Need to add some flavor to your characters by having them blink, shrug, or wave? Good news! You can define animations that are randomly executed and/or triggered by scripts.
Want your characters to switch outfits at any given time? Not a problem, each character can have multiple spritesheets.
Need your characters to change their scale, appearance, and/or speed based on the active scene? You're in luck, the scripting engine can change a character's properties based on any number of conditions.
Build complex scenes with easy-to-use editors.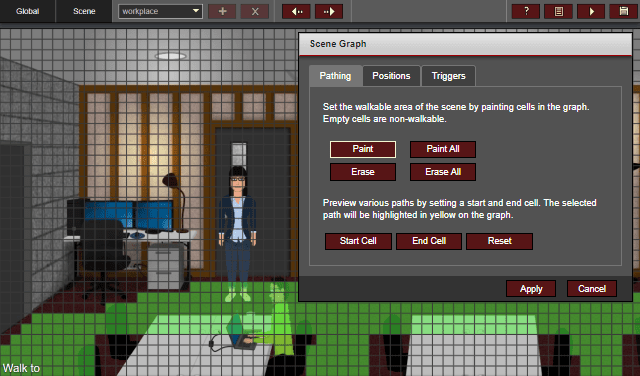 No programming knowledge is required in the Tenterhook world. Powerful and intuitive editors help you control every aspect of a scene:
"Paint" the walkable paths
Auto-scale the viewport to fit
Scroll the scene horizontally
Designate exits and script triggers
Set default positions for characters
Run a script on scene startup
Control the fade in/out behavior
Add "flavor" storyboards and sounds
... and more!