Start building point-and-click adventures today
You're standing outside Tenterhook Studio, where all the magic happens.
Step 1: Register/log in using one of the providers below.
Note: your Tenterhook account will always be associated with the provider you've selected.
Step 2: Create your first Tenterhook app.
Once you're in the Studio lobby, click the Create New App button and select an app template. The Starter App contains sample scenes, characters, scripts, etc. and is recommended for beginners.
Step 3: Explore, experiment, and enjoy!
The best way to learn Tenterhook is to experiment. Start by uploading a few images to your Asset Library and using the various editors to create scenes, characters, and much more. Remember: there's contextual help to guide you every step of the way.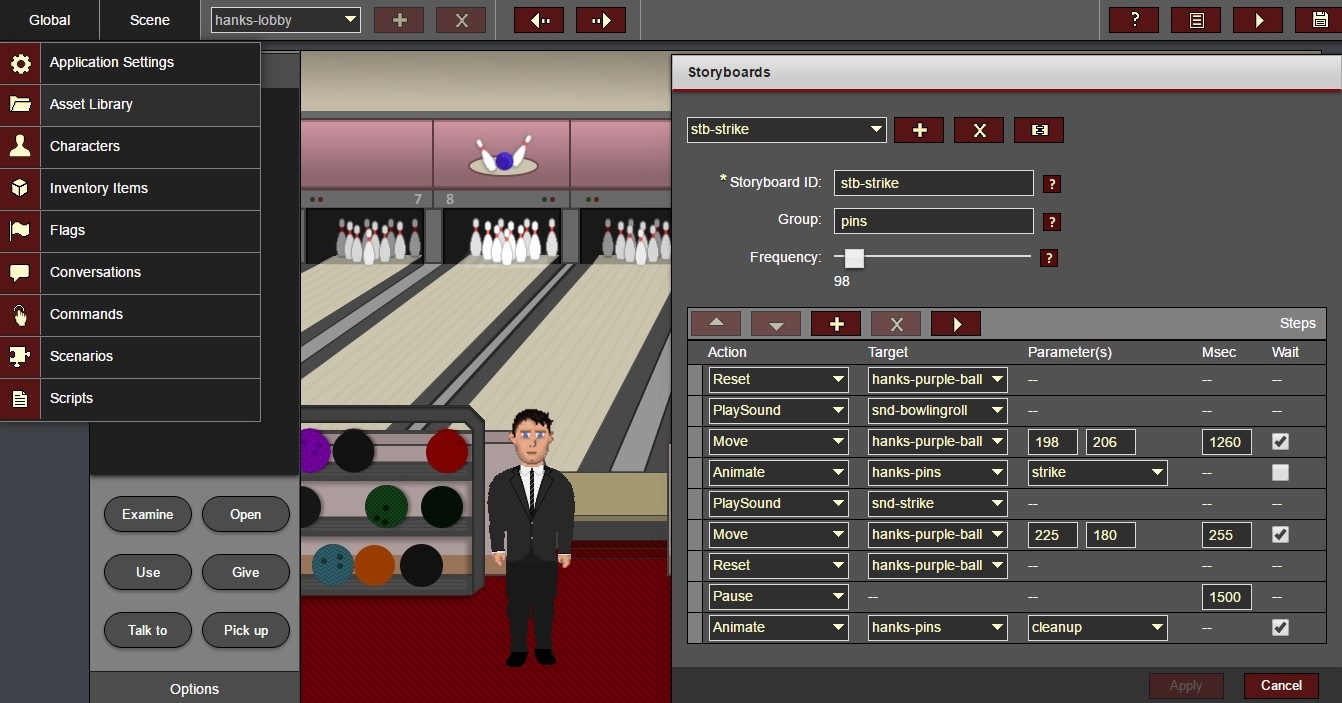 Questions you might have
Do I need to know how to code?
Nope, the hard part's already done. However, being comfortable with a graphics program will go a long way.
What plugins/software do I need?
None! Tenterhook is completely web-based and requires no plug-ins or software.
Do I need to be creative?
It certainly helps. But even if you don't consider yourself the creative type you should give Tenterhook a try. You might surprise yourself.
Is this thing free? Will it stay free?
You'll always be able to create a few free apps, but storage restrictions will limit the number of assets you can upload. In the future there may be an option to upgrade your account and purchase additional app slots and/or storage.